Issue
Title
ARTICLE IN PRESS
Gender Equity and Equality From Islamic Perspective: Malaysian Context
Abstract
Wan Fariza Zakaria
ARTICLE IN PRESS
The Women as a Leader, Why not?
Abstract
Eka Sustri Harida
ARTICLE IN PRESS
Konsep Kesetaraan Gender dalam Kisah Pengusiran Adam dan Hawa dari Surga: Sebuah Kajian Tematik Menggunakan Pendekatan Linguistik
Abstract
Hamdi Putra Ahmad
ARTICLE IN PRESS
Isu Gender dalam al-Qur'an: Studi Penafsirsan Kontekstual Abdullah Saeed Terhadap Ayat-Ayat Warisan
Abstract
Afriadi Putra
1 - 4 of 4 Items
Search tips:
Search terms are case-insensitive
Common words are ignored
By default only articles containing all terms in the query are returned (i.e., AND is implied)
Combine multiple words with OR to find articles containing either term; e.g., education OR research
Use parentheses to create more complex queries; e.g., archive ((journal OR conference) NOT theses)
Search for an exact phrase by putting it in quotes; e.g., "open access publishing"
Exclude a word by prefixing it with - or NOT; e.g. online -politics or online NOT politics
Use * in a term as a wildcard to match any sequence of characters; e.g., soci* morality would match documents containing "sociological" or "societal"
Copyright © 2014 - Center for Gender and Child Studies (PSGA) - All rights reserved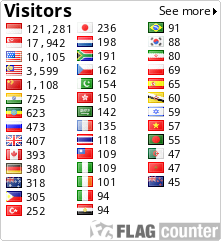 Kafa'ah: Journal of Gender Studies is licensed under a Creative Commons Attribution-ShareAlike 4.0 International License.