Issue
Title
Vol 7, No 2 (2017)
Buruknya Kualitas Perkawinan Pemicu Kekerasan Seksual: Studi terhadap Pelaku Kekerasan Seksual Anak di Kabupaten Agam
Abstract PDF
Ashabul Fadhli
Vol 6, No 2 (2016)
STUDI GENDER: JARINGAN SOSIAL PENGEMIS ANAK PEREMPUAN DI KOTA BUKITTINGGI
Abstract PDF
Yenita Yatim, Budi Juliardi
Vol 8, No 1 (2018)
PERKAWINAN SAMIN DAN DAMPAKNYA PADA STATUS HUKUM ANAK DAN PEREMPUAN
Abstract PDF
Moh. Rosyid
1 - 3 of 3 Items
Search tips:
Search terms are case-insensitive
Common words are ignored
By default only articles containing all terms in the query are returned (i.e., AND is implied)
Combine multiple words with OR to find articles containing either term; e.g., education OR research
Use parentheses to create more complex queries; e.g., archive ((journal OR conference) NOT theses)
Search for an exact phrase by putting it in quotes; e.g., "open access publishing"
Exclude a word by prefixing it with - or NOT; e.g. online -politics or online NOT politics
Use * in a term as a wildcard to match any sequence of characters; e.g., soci* morality would match documents containing "sociological" or "societal"
Copyright © 2014 - Center for Gender and Child Studies (PSGA) - All rights reserved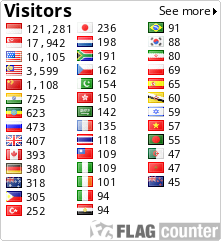 Kafa'ah: Journal of Gender Studies is licensed under a Creative Commons Attribution-ShareAlike 4.0 International License.