Gender Phenomenon in Short Story by Fanny J. Poyk in Media on Line, Indonesia
Abstract
This study aims to discuss contemporary feminist genres and innovative techniques PoyK and social issues, traditional and modern culture of women in the short story. This research is descriptive qualitative. Analysis of descriptive analytic data through library data, relevant research journal articles. Sources of data from online newspapers, short story Fanny J. Poyk "Mince Woman from Notes," Kompas, December 3, 2017; "Belis isDowry" Kompas January 10, 2016; and "One Day in Metromini" Republika November 12, 2017. Analysis of data on the search for Poyk feminism and social, traditional and modern cultural issues concerning women.The results this research show that the feminist genre in Poyk's imagery in his short story is radical feminism. Feminist movement that rejects parthiarchy. Mince out of the house and earn a living independently. Women have not been sold properly in households in the public sphere. From a cultural point of view there has been a throwback in the culture of marriage in NTT in deciding the wedding dowies 'Belis' have taken place in these modern times. Things that need to be paid attention to economies that demand others can live frugally and practically. Poyk's short story through characterization reflects the phenomenon of women who have gender inequality in terms of marginalization, subordination, stereotype, violence, and double burden in NTT
Keywords
feminism, short story, and gender inequality
References
Altman, M.( 2003)."Beyond Trashiness: The Sexual Language of 1970s Feminist Fiction."Journal of International Women's Studies, Vol.4 (2) 7-19.
Andarwulan, T. (2017)."Cyberfeminis: Wajah Baru Pembebasan Diri Kaum Perempuan."Kafaah Journal, vol.7 (1) 93-106.
Bakti, I, dkk. (2017)."Pemberdayaan Pranata Sosial melalui Komunikasi Lingkungan: Menakar Pelibatan Peran Perempuan dalam Mitigasi Banjir Citarum."Kawistara, Journal Sosial dan Humaniora, Vol.7 (1) 94-107.
Fabriar, S.R. (2013). "Potret Perempuan dalam Film Perempuan Berkalung Sorban."Sawwa, Vol. 9 (No.1) 27-43.
Fatmawati. (2017)."The Image of Madurese Women in "Tindak" Short Story by Mahwi Air Tawar."Literature and Language Teaching, Vol.8(2) 75-82.
Fihris. (2015). "Pendidikan Wanita dalam Persfektif Kaum Feminis."Sawwa, Jurnal Studi Gender, Vol.10 (2) 151-168.
Graham, R. (2017)."The Foresight to Become a Mermaid: Folkloric Cyborg Women in Eilis Ni Dhuibhe's Short Stories."Estudios Irlandeses, Journal Study Irlandia, Vol.12 (2) 62-72.
Gumilar, T. (2008)."Tubuh dan Penubuhan dalam Cerpen Sri Sumarah Karya Umar Kayam: Telaah Pascakolonial dan Feminisme."Yinyang, Jurnal Studi Gender dan Anak, vol.3 (2) 290-301.
Hidayah, Nahdiyah Faridatul dan Fabiolah D.K. (2013). "Forced Marriage of South Asian Women in Jasvinder Sanghera's Daughters of Shame." Litera Cultura, Vol.1 (No.3), 2-16.
Inawati, A. (2014)."Peran Perempuan dalam Mempertahankan Kebudayaan Jawa dan Kearifan Lokal."Musawa, Journal of Studi Gender, vol.13 (2) 194-206.
Javed, S.(2016)."Portrayal of Sexuality in the Age of Solemnity."International, Journal for Intersectional Feminist Studi, vol.2 (1) 19-32.
Khrisnan, Zalina M.L. dan Noraeni M.Y., (2011). "Sexuality Education Thougt Short Stories." Language,Culture, and Literacy: Engagy Diversity in Challenging Times.
Lalbakhs, Pedram. (2014). "Subverting Masculine Ideology and Monstrous Power Exertion in Doris Lessing"s The Cleft." 3L: The Southeast Asian Journal of English Language Studies – Vol 20(3): 17 – 26 .
Latifi, Y.N. (2016)."Rekonstruksi Pemikiran Gender dan Islam dalam Sastra: Analisis Kritik Sastra Feminis terhadap Novel Zaynah
Karya Nawal As-Sa'dawi."Musawwah, Jurnal Studi Gender dan Islam, Vol.15 (No.2) 248-272.
Margono, A. (2015)."Perjuangan Kesetaraan Gender Tokoh Wanita pada Novel-Novel Karya Abidal Khalieqy."Seloka, Jurnal Pendidikan Bahasa dan Sastra Indonesia, Vol.4 (1) 1- 8.
Mahfud, D., Nazmi, N., dan Maula, N. (2015)."Relevansi Pemikiran Feminis Muslim dengan Feminis Barat."Sawwa, Jurnal Studi Gender, Vol.11 (1) 95-109.
Mehrpouyan, Seyede S., dan Abbasneshad B., (2014)."Feminism and Feminine Culture in Modern Women Writer's Work: With Special to Anne Sexton and Audre Lorde."Procedia, Social and Behavioral Sciences, Vol.158 199-205.
Miniawi, N.E. (2013)."Religion and Feminism in the Short Story of Alifa Rifaat—The Voioce of the Voiceles."Journal of Literature and Art Studies, vol.3 (7) 402-414.
Mustika. (2016)."Diskriminasi terhadap Beberapa Perempuan dalam Perspektif Multikultural: Kajian terhadap Novel Scappa Per Amore Karya Dini Fitria."Litera, Jurnal Penelitian Bahasa, Sastra, dan Pengajarannya, Vol.12 (No.1) 33-41.
Poyk, F. J. (2017)."Mince, Perempuan dari Bakunase."Kompas, tanggal , 3-Desember -2017. Lakonhidup.
Priyatna, A. (2018)."Feminist Voice in The Work of Indonesia Early Women Writers: Reading Novels and Short Stories by Suwarsih Djojopuspito."Journal of International Women's Studi, Vol.19 (No.2) 230-243.
Quawas, R. (2014)."Pinched Lives and Stolen Dreams in Arab feminist Short Stories."Journal of International Women's Studi, Vol.15 (No.1) 54-66.
Ridwan, Iwan, Aris W., dan Yulianeta. (2014). "Pandangan Pramoedya terhadap Resistansi Perempuan dalam Novel Era Revolusi dan Reformasi." Adabiyyat, Vol. XV (No.1) 63- 86.
Ringrose, J. (2007). "Successful Girl? Compicating Post Feminist, Neoliberal Discourses of Educational Achievment and Gender Equality." Gender and Education, 19 (4) 471-489.
Rismawati S.D., Thoha I.B., dan Sasongko S.A. (2017)."Geliat Ecofeminisme Pedesaan dalam Pelestarian Lingkungan."Palastren, Jurnal Studi Gender, Vol.10 (1) 1-24.
Rohamana, J dan Ernawati. (2014)."Perempuan dan Kearifan Lokal: Performativitas Perempuan dalam Ritual Adat Sunda." Musawa, Jurnal Studi Gender dan Islam, vol.13 (2) 151-165.
Rusmadi. (2016)."Pengarustamaan Gender dalam Kebijakan Perubahan Iklim di Indonesia."Sawwa, Jurnal Studi Gender, Vol.2 (No.1) 91-109.
Schmidt, Victoria Lynn.(2005). Story Structure Achitect, a Writer's Guide to Building dramatic Situations and Commpelling Characters. England: Writer's Bigest Book.
Sunahrowi. (2008)."Asmaradana: Di Ambang Liminal."Yinyang, Jurnal Studi Gender, Vol.3 (2) 275-289.
Suryorini, A. 2012."Menelaah Feminisme dalam Islam."Sawwa, Jurnal Studi Gender, Vol.13 (2) 21-35.
Syahputra, I. (2016)."Membebaskan Tubuh Perempuan dari Penajara Media."Musawa, Jurnal Studi Gender dan Islam, vol.15 (2) 257-264.
Taranau, D.A.L. (2014)."Feminisme dari Persfektif Protestan."Musawa, Jurnal Studi Gender dan Islam, vol.13 (2) 111-117.
Unsrian, U. (2014). "Diskriminasi Gender dalam Novel Ginko Karya Junichi Watanabe."Lingua Cultura, Vol.8(1) 40-47.
Wardiani, R. dan Ajistria Y.P. (2016)."Pemikir dan Aksi Feminisme Tokoh Perempuan dalam Novel Mataraisa Karya Abidah El Khalieqy."Journal Indonesia language and Literature, Vol.2 (1) 12-20.
Windiyarti, D.(2008)."Pemberontakan Perempuan Bali terhadap Deskriminasi Kelas dan Gender: Kajian Feminis Novel Tarian Bumi Karya Oka Rusmini."Humaniora, Vol.20 (3) 286- 294.
Yenti, Z. (2017)."Kesehatan Reproduksi Perempuan Rimba: Studi tentang Kearifan Lokal Perempuan Rimba dalam Memanfaatkan Lingkungan."Kafa'ah Journal, Vol.7(2) 159- 172.
DOI:
http://dx.doi.org/10.15548/jk.v8i2.216
Refbacks
There are currently no refbacks.
Copyright © 2014 - Center for Gender and Child Studies (PSGA) - All rights reserved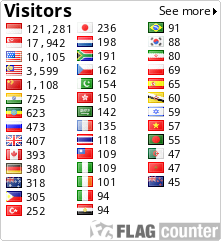 Kafa'ah: Journal of Gender Studies is licensed under a Creative Commons Attribution-ShareAlike 4.0 International License.