Wanita Pekerja: Perempuan Pemecah Batu di Kabupaten Padang Pariaman
Abstract
In the household life, men are tasked to earn a living outside the home for the survival of domestic life. While women have the duty to take care of the household and raise the children (domestic function). Women have no obligation to earn a living. In Sungai Sariak, Kabupaten Padang Pariaman, found women working as stone breakers are. The results of the study show that the factors that cause women in Sungai Sariak to do the job as stone breakers are: 1) Fulfillment of Household Economic Needs, 2) Helping to ease the husband's workload, 3) Filling of leisure, 4) Environmental Reason (social environment and natural environment)
Keywords
Gender, Women Workers and rock breaker
References
Arivia,Gadis. 2011. "Perkosaan dan Kekuasaan" dalam Jurnal Perempuan edisi 71, Vo. 2 Tahun 2011.
Fakih, Mansour. 1996. Analisa Gender dan Tranformasi Sosial. Yogyakarta: Pustaka Pelajar.
Horton, Paul, B. 1993. Sosiology (edisi terjemahan). Jakarta: Erlanga.
Masum, Unwanullah. 2006. "Beban Ganda Perempuan Bekerja". Makalah. Disampaikan dalam seminar tentang "Pemberdayaan Perempuan" pada tanggal 15 Januari 2006 di Yogyakarta.
Muryanti. 2012. Perempuan Pedesaan. Yogyakarta : Bima Sakti.
Narwoko dan Suyanto. 2006, Sosiologi, Teks Pengantar dan Terapan. Jakarta. Kencana Prenada Media Group.
DOI:
http://dx.doi.org/10.15548/jk.v8i2.213
Refbacks
Copyright © 2014 - Center for Gender and Child Studies (PSGA) - All rights reserved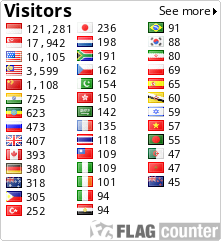 Kafa'ah: Journal of Gender Studies is licensed under a Creative Commons Attribution-ShareAlike 4.0 International License.