Status dan Peran Perempuan pada Suku Besemah: Suatu upaya Mengurangi Tindak Kekerasan terhadap Perempuan melalui Pendidikan Nilai Berbasis Kearifan Lokal
Abstract
The purpose of this research is to describe the status and role of women in the Besemah tribe, South Sumatra. The researcher investigated the values of justice, equality, and respect for women in the  cultural community and prevailing customary practices. The study used a qualitative method. The researcher describes and interprets culture, social groups and systems focused on patterns of activity, language, beliefs, rituals and ways of life. The data was gained in Pagaralam, South Sumatra, one of the areas where the Besemah tribe lived. Data collected by conducting the interview process , doing observation and documenting the required data. The technique used in analyzing data  was interpretive descriptive methods. The were reported, analyzed and presented descriptively to get an overview of the facts that exist in answering the the research formulation. This study concluded that the values associated with the views of the Besemah community towards women are catalized in six main points, namely: 1) women can have different status after marriage which shows their place of residence, their duties and responsibilities in the family; 2) men and women have different status and roles in society; 3) The quality that must be possessed by Besemah women is of good descent, has good manners, can cook and  skillfull at managing the house and caring for parents, husband and children; 4) the way to educate girls and boys is different; 5) men approach and propose to women with courtesy and respect; and 6) immoralists will get social punishment and customary sanctions. This view is the local wisdom of the Besemah tribe that can be developed as a value education material for the prevention and control of violence against women in the Besemah community.
Keywords
Women's Violence, Local Wisdom, Besemah Tribe, Value Education
References
Amnesty International (2004). It's in our hands: stop violence against women.Amnesty International Publications International Secretariat.
Bandura, A. (1977). Social learning theory. Englewood Cliffs, NJ: Prentice Hall.
Barker, G. (2001) 'Cool Your Head, Man': Preventing Gender-based Violence in Favelas. Development 4(3), September.
BBC Indonesia (2016). Kasus Kekerasan Seksual masih Bermunculan.http://www.bbc.com/indonesia/berita_indonesia/2016/05/160516_indonesia_kekerasan_seksual. Diakses pada 29 Mei 2016.
Biddulph. S (2014). Raising Girls: How to Help Your Daughter Grow Up Happy, Healthy, and Strong
Bohner, G., F. Siebler, and J. Schmelcher (2006) Social Norms and the Likelihood of Raping: Perceived Rape Myth Acceptance of Others Affects Men's Rape Proclivity. Personality and Social Psychology Bulletin, March, 32(3): 286-97.
Chakraborty J., Nalgundwar A., &Rani, I.S.(2012). A Research Report: Gender Sensitization within School System in Chhattisgarh. State Council of Educational Research and Training, Chhattisgarh, Raipur. http://scert.cg.gov.in/pdf/researchpapers/gender%20 sensitization%20within%20school%20system%20by%20scertcg.pdf. Diakses pada 28 Mei 2016
Chan Lean Heng (2010). Reorienting Teacher Education to Address Sustainable Development: Guideline and Tools Sensitizing Gender. Bnagkok: Unesco Asia Pacific Regional Buereau for Education
Collins, William A. (1998). The Guritan of Radin Suane: A Study of the Besemah OralEpic from South Sumatra.Biblioteca Indonesica 28. Leiden: KITLV Press.
Departemen Sosial RI. (2006). MemberdayakanKearifan Lokal bagi KomunitasAdat Terpencil.
Deutche Welle Indonesia (2016). Pemerkosaan Berjamah: Indonesia Darurat Kekerasan Seksual. http://www.dw.com/id/pemerkosaan-berjamaah-indonesia-darurat-kekerasan-seksual/a-19233807. Diakses pada 29 Mei 2016.
Fathul Djannah, Dkk.Kekerasan terhadap Istri. Yogyakarta: LKiS (2007: 11)
Flood, M., and B. Pease (2006) The Factors Influencing Community Attitudes in Relation to Violence Against Women: A Critical Review of the Literature. Melbourne: Victorian Health Promotion Foundation. http://www.vichealth.vic.gov.au/assets/contentFiles/CAS_Paper3_CriticalLiterature.pdf.
Greig, A., and D. Peacock (2005) Men as Partners Programme: Promising Practices Guide. EngenderHealth (Draft only).
Heise, Lori. 1998. Violence Against Women: An Integrated, Ecological Framework" Violence Against Women. 4 (3): 262-290.
Heise, Lori and Claudia Garcia-Moreno. 2002. "Violence by Intimate Partners." in Krug, E., Dahlberg, LL., Mercy, JA., et al., eds. 2002. World Report on Violence and Health. World Health Organization, Geneva: 87-121. [http://www.who.int/violence_injury_prevention/violence/world_report/chapters/en/index.html] February 2010.
Heise, Lori, Jacqueline Pitanguy and Adrienne Germain. 1994. Violence against Women: The Hidden Health Burden World Bank Discussion Paper 255, World Bank, Washington, DC.
Heise, Lori, Mary Ellsberg and Megan Gottemoeller.1999. "Ending Violence Against Women." Population Reports, Volume XXVII, Number 4,, Series L, No. 11. Johns Hopkins University School of Public Health, Population Information Program, Baltimore. [http://info.k4health.org/pr/l11/violence.pdf] February 2010.
I Wayan Subagia dan I Gusti Lanang Wiratma (2006). Potensi-potensi Kearifan Lokal Masyarakat Bali dalam Bidang Pendidikan. Laporan Penelitian.
Jajang A Rohmana&Ernawati (2014). Perempuan dan Kearifan Lokal: Performativitas Perempuan dalam Ritual Adat Sunda. Musâwa, 13(2), pp. 152-165.
Kahn, J.S (1998). Southeast Asian Identities: Culture and the Politics of Representation in Indonesia, Malaysia, Singapore, and Thailand. Institute of Southeast Asian Studies Singapore: I.B. Tauris Publishers London & Newyork.
Kieven, L. (2013). Temple Reliefs: A New Look at the Religious Function of East Javanese Temples, Fourtheenth and Fifteenth Centuries. Leiden: Brill.
Kohlberg, L. (1984). The Psychology of Moral Development: The Nature and Validity of Moral Stages (Essays on Moral Development, Volume 2). Harper & Row
Kompas (2016). Komnas Perempuan Mencatat 16.217 Kasus Kekerasan terhadap Perempuan pada 2015. http://nasional.kompas.com/read/2016/03/07/17453241/Komnas.Perempuan. Mencatat.16.217.Kasus.Kekerasan.terhadap.Perempuan.pada.2015. Diakses pada 29 Mei 2016.
Listyawati (2007). Kajian Kekerasan terhadap Perempuan dan Solusinya. Jurnal Penelitian Kesejahteraan Sosial, 6 (20), pp. 27-38. Balai Besar Penelitian dan Pengembangan Pelayanan Kesejahteraan Sosial, Yogyakarta.
M. Agus Martawijaya (2014). Model Pembelajaran Fisika Berbasis Kearifan Lokal untuk Meningkatkan Karakter dan Ketuntasan Belajar Peserta Didik SMP di Pulau Barrang Lompo. Universitas Negeri Makasar: Disertasi Doktor
Media Indonesia (2016). Angka Kekerasan Terhadap Perempuan Masih Tinggi. http://www.mediaindonesia.com/news/read/32844/angka-kekerasan-terhadap-perempuan-masih-tinggi/2016-03-07. Diakses pada 29 Mei 2016.
Morrison, Andrew, et al. 2007. Addressing Gender-Based Violence: A Critical Review of Interventions. World Bank Research Observer: 22: 25-51, Washington, DC.
Mulyana (2004). Mengartikulasikan Pendidikan Nilai. Bandung: Alfabeta.
Mungmachon, N.R. (2012). Knowledge and Local Wisdom: Community Treasure. International Journal of Humanities and Social Science, 2 (13), pp. 174-181.
Ormrod, J.E. (2016). Human LearningHuman Learning 7th Edition. Pearson education limited .
Peacock, D. (2006) We Exist! Voices of male feminism. In Defending Our Dreams: GlobalFeminist Voices for a New Generation. Ed. S. Wilson, A. Sengupta and K. Evans.
Permana, CE. 2011.Kearifan Lokal Tentang Mitigasi Bencana Pada MasyarakatBaduy. UI.Makara, sosial humaniora, Vol. 15 No. 1, Juli 2011: 67-76.
Quaritch Wales (1951). The Making of Greater India: A Study in Southeast Asian Culture Change. London: Bernard Quarich.
Republika (2016). Ini Isi Perppu Kebiri yang Diterbitkan Jokowi. http://nasional.republika.co.id/berita/nasional/umum/16/05/26/o7sgtw282-ini-isi-perppu-kebiri-yang-diterbitkan-presiden-jokowi. Diakses pada 29 Mei 2016.
Rosewater, A. (2003) Promoting Prevention, Targeting Teens: An Emerging Agenda to Reduce Domestic Violence. San Francisco, CA: Family Violence Prevention Fund.
Sulaeman, M. Munandar dan Siti Homzah.Kekerasan terhadap perempuan, Tinjauan dalamberbagai disiplin ilmu dan kasus kekerasan(2010: 28)
Siti Hariti Sastriyani, Soeprapto, Niken Herminningsih, Sisparyadi, Heri Susilowati, Reza Maulana (2012). Hasil Penelitian: Telaah Model Harmonisasi Nilai-Nilai Budaya dan Kearifan Lokal dalam Pembentukan Jatidiri Bangsa menuju Kesetaraan Berkeadilan Gender. Kerjasama antara Pusat Studi Wanita UGM dengan Kementerian Pemberdayaan Perempuan dan Perlindungan Anak Republik Indonesia
Tsoudis, O. (2000) Do Social Sanctions Matter in Domestic Violence?: A pilot study. Web Journal of Current Legal Issues, 2: 1-12.
UN Report of the Special Rapporteur on violence against women, UN Doc. E/CN.4/1997/47, 12 February 1997, para.8. (Hereafter UN SRVAW 1997.)
UN. Review and appraisal of the implementation of the Beijing Declaration and Platform for Action and the outcomes of the twenty-third special session of the General
Assembly. http://www.un.org/ga/search/view_doc.asp?symbol=E/CN.6/2015/3; 2014. ((accessed Feb 25, 2015)
United Nations New York (2010). Handbook for Legislation on Violence against Women
Vezina, J., and M. Hebert (2007) Risk Factors for Victimization in Romantic Relationships of Young Women: A review of empirical studies and implications for prevention. Trauma Violence Abuse 8(1): 33-66.
Violence against women-Intimate partner and sexualviolence against women. http://www.who.int/mediacentre/factsheets/fs239/en/. Diakses pada 14 Mei 2012
VOA-Indonesia (2016). Indonesia Darurat Kekerasan Seksual. http://www.voaindonesia.com/content/indonesia-darurat-kekerasan-terhadap-perempuan/3324692.html. Diakses pada 29 Mei 2016.
VOA-Islam (2016). Indonesia Darurat Kekerasan Seksual, Bagaimana Solusi Jitu?http://www.voa-islam.com/read/citizens-jurnalism/2016/05/26/44284/indonesia-darurat-kekerasan-seksual-bagaimana-solusi-jitunya/#sthash.AbfsJDx1.dpbs. Diakses pada 29 Mei 2016.
WHO Library Cataloguing-in-Publication Data Promoting gender equality to prevent violence against women. (Series of brings on violence prevention: the evidence), 2009
WHO, London School of Hygiene & Tropical Medicine, and South African Medical Research Council. Global and regional estimates of violence against women: prevalence and health effects of intimate partner violence and non-partner sexual violence. World Health Organization, Geneva; 2013
Whitaker, D., S. Morrison, et al. (2006) A Critical Review of Interventions for the Primary Prevention of Perpetration of Partner Violence. Aggression and Violent Behavior 11(2): 151-166.
Windhu Marsana. Kekuasaan dan Kekerasan Menurut Johan Galtung. (1992: 64)
Yadi Ruyadi (2010). Model pendidikan karakter berbasis kearifan budaya lokal (penelitian terhadap masyarakat adat kampung benda kerep Cirebon provinsi jawa barat untuk pengembangan pendidikan karakter di sekolah). Proceedings of The 4th International Conference on Teacher Education: Join Conference UPI & UPSI Bandung, Indonesia, 8-10 November 2010
Tentang Besemah. http://www.besemah.com/tentang-besemah/ diakses pada 29 Mei 2016
http://www.huffingtonpost.com.au/2016/09/21/combating-violence-against-women-needs-to-start-at-home_a_21476177/ retrieved 5 September 2017
DOI:
http://dx.doi.org/10.15548/jk.v8i2.207
Refbacks
There are currently no refbacks.
Copyright © 2014 - Center for Gender and Child Studies (PSGA) - All rights reserved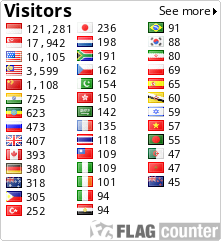 Kafa'ah: Journal of Gender Studies is licensed under a Creative Commons Attribution-ShareAlike 4.0 International License.