Dimensi Keteraturan Sosial Wanita Hamil dalam Gamitan Superstisi Kubuang Tigo Baleh
Abstract
This research aims to describe the form, meaning and dimension of pregnant women's social order from the perspective of superstition. This research  is a qualitative research as the procedure use content analysis technique. The technique of data collection was done through observation and unstructured interview. The data analysis was done through three steps; data reduction, data display and conclusion. Based on the data analysis it can be concluded that: (1) superstition belong pregnant women in Kubuang Tigo Baleh is the form of communication, (2) superstition of pregnant women in Kubuang Tigo Baleh is assocative, (3) superstition of pregnant women in Kubuang Tigo Baleh is always formed through event context. In other words, superstition of pregnant women in Kubuang Tigo Baleh aims to make pregnant women always careful in doing their manners. The carefullness in behaving is the effort to create social order.
Keywords
social order, pregnant women, superstition, kubuang tigo baleh
References
Ayatrohaedi. (1986). Kepribadian Budaya Bangsa (Local Genius). Pustaka Jaya: Jakarta.
Budhyati, A. B. (2012). Pengaruh Internet terhadap Kenakalan Remaja. Prosiding Seminar Nasional Aplikasi Sains & Teknologi (SNAST) Periode III." http://repository.akprind.ac.id. Diakses tanggal 1 Januari 2015.
Danandjaja, James. (1991). Folklor Indonesia: Ilmu Gosip, Dongeng, dan lain-lain. Jakarta: Pustaka Utama Grafiti.
Datoek Toeah. (1989). Tambo Alam Minangkabau. Bukittinggi: CV. Pustaka Indonesia.
Fudenberg, Drewdan David K Levine. (2006). Superstition and Rational Learning.American Economic Review, 96(3): 630-651.
Ghobadi. A.(2008). Hamadanian Folk Beliefs (AL).FarhangAndisheh.Journal. Volume13(14):11.
Ibrahim Dt. Sanggoeno Diradjo. (2009). Tambo Alam Minangkabau. Bukittinggi: Kristal Multimedia.
Idris, Soewardi. (1992). Selayo. Jakarta: Ikatan Keluarga Selayo-Dian Grafika.
Kramer, Thomas, dan Lauren Block. (2008). "Conscious and Nonconscious Components of Superstitious Beliefs in Judgment and Decision Making."Journal of Consumer Research, 34(6): 783-793.
Mulyana, R. (2004). Mengartikulasikan Pendidikan Nilai. Bandung: Alfabeta.
Peltzer, Karl, dan Walter Renner. (2003). Superstition, Risk-taking and Risk Perception of Accidents Among South African Taxi Drivers.Accident Analysis and Prevention, 35(4): 619-623.
Sepehr. M. (2005). Ways to Combat Superstition & Classification. Tehran: Rsheed.
Wiseman, R., & Watt, C. (2004). Measuring Superstitious Belief: Why Lucky Charms Matter. Personality and Individual Differences, 37,1533–1541.
Yunzhou Zhang. (2012). The Effects of Superstition as Destination Attractiveness on Behavioral Intention. Artikel. Amerika: Virginia Polytechnic Institute
DOI:
http://dx.doi.org/10.15548/jk.v8i2.206
Refbacks
There are currently no refbacks.
Copyright © 2014 - Center for Gender and Child Studies (PSGA) - All rights reserved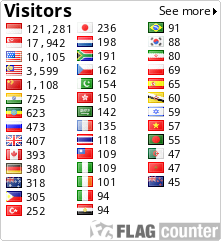 Kafa'ah: Journal of Gender Studies is licensed under a Creative Commons Attribution-ShareAlike 4.0 International License.